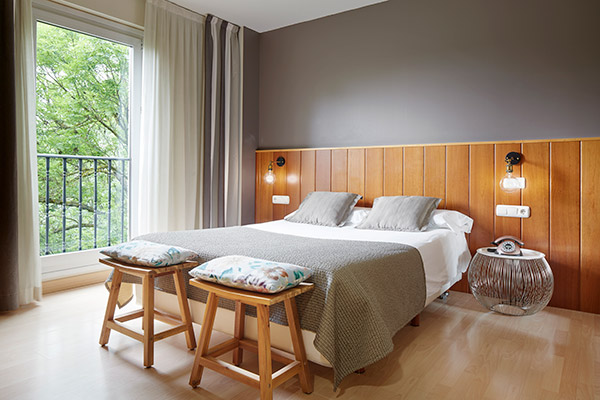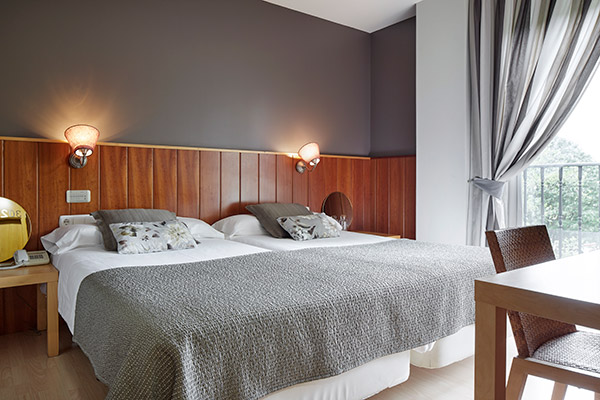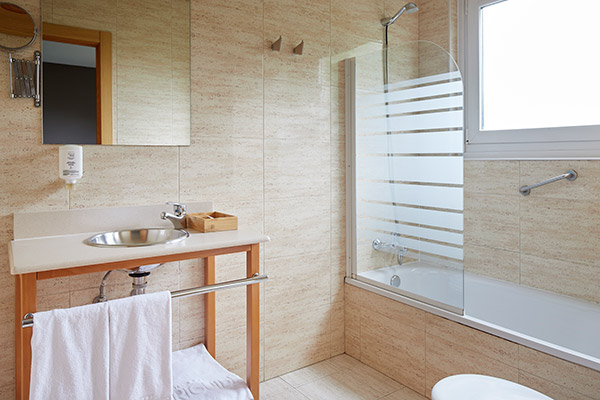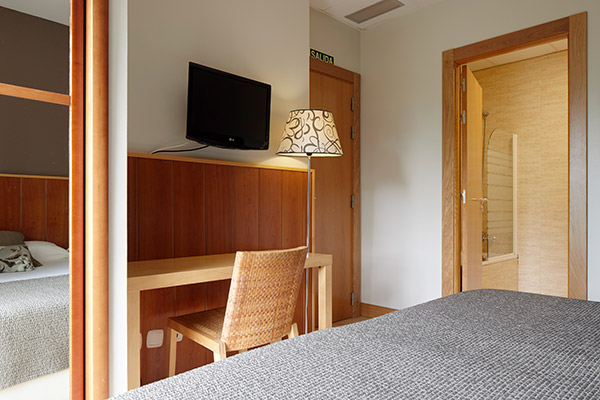 Our family room has two independent rooms connected by a common area. It is made up of one room with double bed and private bathroom and another with two beds and private bathroom. Both have a view of the river
Capacity of up to 4 guests.
Floor area of the room: 36 m²
Type of bed: Comfortable mattress 30 cm thick, 105×190 and 2 of 105×190. Pillows of different firmnesses which you can ask for at reception.
We want you to feel comfortable, enjoy yourself and feel at home.